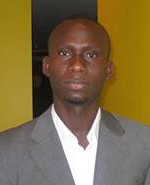 is a senior research fellow at the Max Planck Institute for Innovation and Competition in Munich, Germany. He is also a faculty member at the Munich Intellectual Property Law Center (MIPLC). He lectures also at the Master II Program co-organized by WIPO, OAPI and the University of Yaoundé II in Cameroon. Mor Bakhoum research and teaching focus on Competition Law with an emphasis on the situation in the developing and emerging economies. He coordinates the Max Planck research project on "Competition Law in Developing Countries". Mor Bakhoum has a keen research interest in the interface between IP and Competition Law and the issue of innovation and access. Mor has extensively been involved in the competition law reforms in West African and has been involved as expert in capacity building programs financed by EU and UNCTAD for West African Competition authorities. He was the lead expert in the reform of the West African Economic and Monetary Union (WAEMU) institutional framework on competition law is member of the drafting committee of the new competition regulations. He has extensively published on competition law related issues in developing countries.
Mor Bakhoum has an international education and graduated from three different Universities. From the University of Saint-Louis (Senegal) he holds a master degree in Economic and Business Law which he completed top of the class with honors. From the University of Lausanne (Switzerland) he holds an LL.M in European and International Economic Law as well as a Certificate in International Comparative Arbitration (2003).
In 2006 Mor Bakhoum successfully defended his Ph.D at the University of Lausanne with the distinction summa cum laude. He was awarded the 2008 prize of the city of Lausanne for the best Ph.D in human sciences.
Mor Bakhoum holds also an LL.M. in International Intellectual Property Law from Chicago-Kent College of Law which he completed in 2008 with high honors and ranked top of the class. He received the Cali award for the best antitrust paper as well as the Cali award for the best LL.M. thesis. While at Chicago-Kent, he worked as a research assistant for Professor David Gerber.
Research Project
The Development Dimension of Competition Law and Policy: A Sub-Saharan Africa Perspective
This research deals with the development dimension of competition law and policy with a particular focus on the situation in Sub-Saharan Africa. It aims at providing a better understanding of the potential and challenges of using competition law as a legal and economic instrument in order to achieve development objectives. Competition law and policy, it is contented, plays an integral role in the development endeavor. Competition is about markets. By 'creating' and 'protecting' competition within the markets, competition law has the potential to contribute to development objectives. This research investigates the extent to which competition law contribute to development objectives in Sub-Saharan Africa. Of course, context matters when applying competition law. Hence, the relevant contextual factors that shaped and continuously influence the application of competition law in Sub-Saharan Africa will be the crux of this research. A better understanding of the historical, political and socio-economic context of Sub-Saharan Africa would shed light on the role of competition law in furthering development objectives.
Three questions will be deal with in this research:
1) What are the most severe competition constraints that undermine the well-functioning of markets and thereby hinder development objectives?
2) What are the main challenges that competition authorities and public officials face in order to overcome them?
3) Which solutions, or competition law approach (choice of orientation of competition policy, choice of substantive law and choice of institutions), could be contemplated in order to have an improved enforcement of competition law that is development friendly?