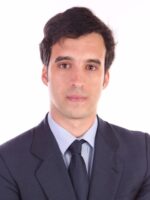 Fernando Pastor-Merchante is Assistant Professor of Law at IE University Law School (Spain), where he teaches constitutional, administrative and European Union law. He is the author of The Role of Competitors in the Enforcement of State Aid Law (Oxford: Hart, 2017) and of numerous publications on EU administrative law and State aid governance. His publications also deal with administrative justice and with issues such as administrative procedure and state liability. He has served as legal adviser to the deputy-minister for parliamentary affairs of the Spanish Government (2018-2019) and as stagiaire at the Court of Justice of the European Union (2010). He holds a double undergraduate degree in Law and Political Science by the Universidad Autónoma de Madrid (Spain), a Master of Laws-LLM by Columbia University School of Law (New York, US) and a Ph.D. in Law by the European University Institute (Florence, Italy).
Contact: fp2216@nyu.edu
Research Project
Spain and the European Union. The main theme that runs across my research agenda is administrative justice: the legal toolkit that private actors have at their disposal to shape or fight administrative policies and decisions. My work is fueled by Jerry Mashaw's observation that administrative law is always trapped between two risks: the risk of impertinence (i.e. the risk of intrusion into the domain of politics, preempting societal choices that correspond to the democratic process) and the risk of irrelevance (ie, the risk of being so deferential vis-à-vis governmental decisions that administrative law becomes useless). My research explores how this tension plays out in various policy sectors, both at the European Union and national levels. At the EU level, most of my work so far has focused on the role of private actors in the enforcement of State aid law. At the national level, my publications deal with the Spanish regime on subsidies and state liability. At the NYU-Jean Monnet Center of International and Regional Economic Law and Justice, I will finish a book on Spain and the European Union in which I have been working for the last two years. The purpose of the book is to serve as a companion for undergraduate and postgraduate students of European Union Law interested in understanding the functioning of the European Union and the way in which Spain's EU membership has transformed its own institutions and legal order.