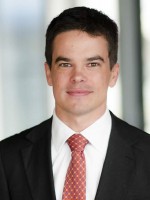 is Professor at Melbourne Law School, Australian Research Council Future Fellow, Director of the Global Economic Law Network, Assistant Director Research at the Melbourne School of Government, a member of the Indicative List of Panelists to hear WTO disputes, and a member of the Energy Charter Roster of Panelists. He has previously practised law with Allens Arthur Robinson (now Allens Linklaters) and consults for States, international organisations and the private sector. Andrew has taught law in Australia, Canada and the US and is the recipient of four major current grants from the Australian Research Council and the Australian National Preventive Health Agency. He has published over 100 academic books and journal articles and is a Series Editor of the Oxford University Press International Economic Law Series, an Editorial Board Member of the Journal of International Economic Law and a General Editor on the Journal of International Dispute Settlement. He has law degrees from Melbourne, Harvard and Cambridge.
Research Project
International Trade Law and International Investment Law: Recognising Complexity, Developing Coherence
International trade and investment treaties contain overlapping provisions that have been subject to divergent interpretations by tribunals settling associated disputes. Proliferation of such treaties has created conflicting obligations, significant uncertainty for States and businesses, and an increasing potential for government liability. Through a comparative study of targeted countries, legal concepts and sectors, this project will explore whether international trade and investment law could be made more coherence. By providing a framework for reform of existing treaties and negotiation of future treaties, the project offers concrete benefits for government and industry through increased consistency and predictability.