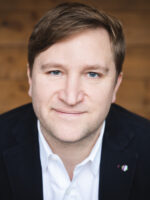 Andrej Lang is a postdoctoral researcher at the Martin-Luther-University Halle-Wittenberg Law School. He holds a PhD in Law from Freie University Berlin and an LLM from NYU School of Law. He is admitted to the bar in Berlin and in New York and worked as a litigation associate for Cravath, Swaine & Moore LLP. He was a visiting scholar at Yale Law School and at Harvard Law School as well as a research fellow at the Israel Democracy Institute concerning the ERC-funded research project on "Proportionality Analysis in Public Policy". He has authored a number of articles in the fields of constitutional law, public international law and EU law and has received several scholarships and awards for his undergraduate and postgraduate studies.
His research focuses on international human rights and domestic fundamental rights, constitutional theory, empirical methods in constitutional law, and the sources of international law. His book "Proportionality in Action. Comparative and Empirical Perspectives on the Judicial Practice" (CUP 2020, co-edited with Mota Kremnitzer and Talya Steiner) was published in CUP's flagship series "Cambridge Studies in Constitutional Law". Recently, Andrej was awarded a prestigious grant from the German Research Foundation (DFG) within the framework of the "Temporary Positions for Principal Investigators"-programme for his research project on "Non-Judicial Rights Review", on which he is working during his Jean Monnet fellowship at NYU.
CONTACT: al1461@nyu.edu
Research Project
Non-judicial rights review: The Promise and Limits of Rights Review by Non-Judicial Public Institutions in Germany, the EU and the UN. In legal scholarship, especially in Germany given the prominent role of the Constitutional Court, rights protection and judicial review are regularly equated, and rights are, from an institutional perspective, predominantly conceived of from the perspective of courts. Andrej's research project therefore posits to shift the focus of scholarly attention from the judicial to the non-judicial realm. It aims at analyzing the various forms of non-judicial rights review ("NJRR") by parliaments, ministerial bureaucracies, ombudsmen and data protection officers, fundamental rights agencies and human rights councils and committees in Germany, the EU and the UN from a multi-level perspective. The overarching questions of the research proposal are which structures, instruments, principles and specific features characterize NJRR, how it is distinct from judicial review, how it functions in legal and political practice, and what prospects and limitations it has as an effective mechanism for the protection of fundamental and human rights. From a methodological perspective, the proposal has an empirical dimension and relies upon a broad variety of sources such as qualitative interviews with key actors as well as publicly available and internal governmental documents. The aim is to systematically analyze the field of non-judicial rights review in its various manifestations, to develop a typology, to contribute to the institutional dimension of human rights theory through the specific perspective of non-judicialness in rights protection, to stimulate regulatory reorientation with regard to institutional and procedural design and to develop a better understanding of the interaction between judicial and non-judicial actors.